Several years ago I did a quadtych of Dr. Martin Luther King Jr from video picture stills of his March on Washington speech. The original pictures I worked with were about the size of a postage stamp.
The final printed version, that is in our front hallway is ~6 feet square:
A closeup. Note that his jacket is filled with flowers: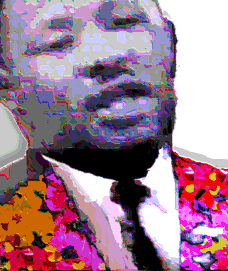 dr martin luther king jr
Please don't hot link to these pictures or download them. Please link to this website if you'd like others to see them. Thanks.